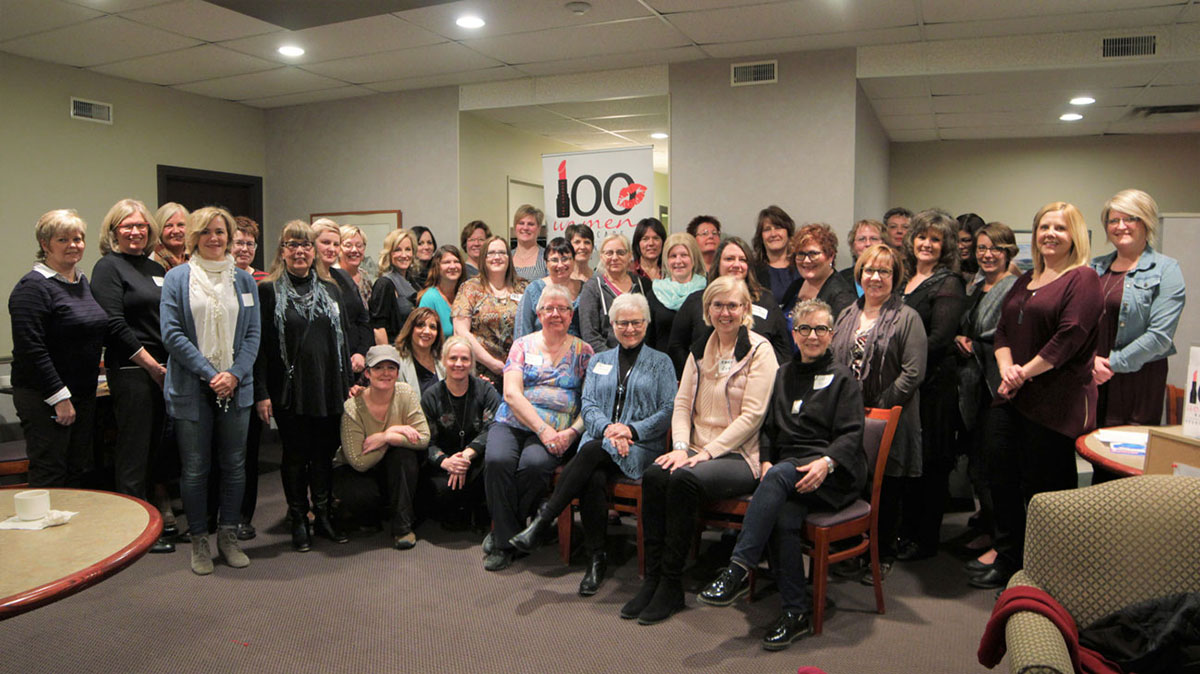 100 Women Who Care recently awarded Funds for Furry Friends $2700.00!
Monday, March 19th was an incredible evening of local women coming together and giving back to Brandon and area. Thank you to all of those who attended. We appreciate all of our nominating members who presented their charities that night. Our three nominations were The Spiritual Care community in Brandon, Diabetes Canada, and Funds for Furry Friends.  All 3 of these nominated charities do such wonderful work and serve our community! We all know it was a hard decision. Thank you to all who presented and congratulations to Funds for Furry Friends!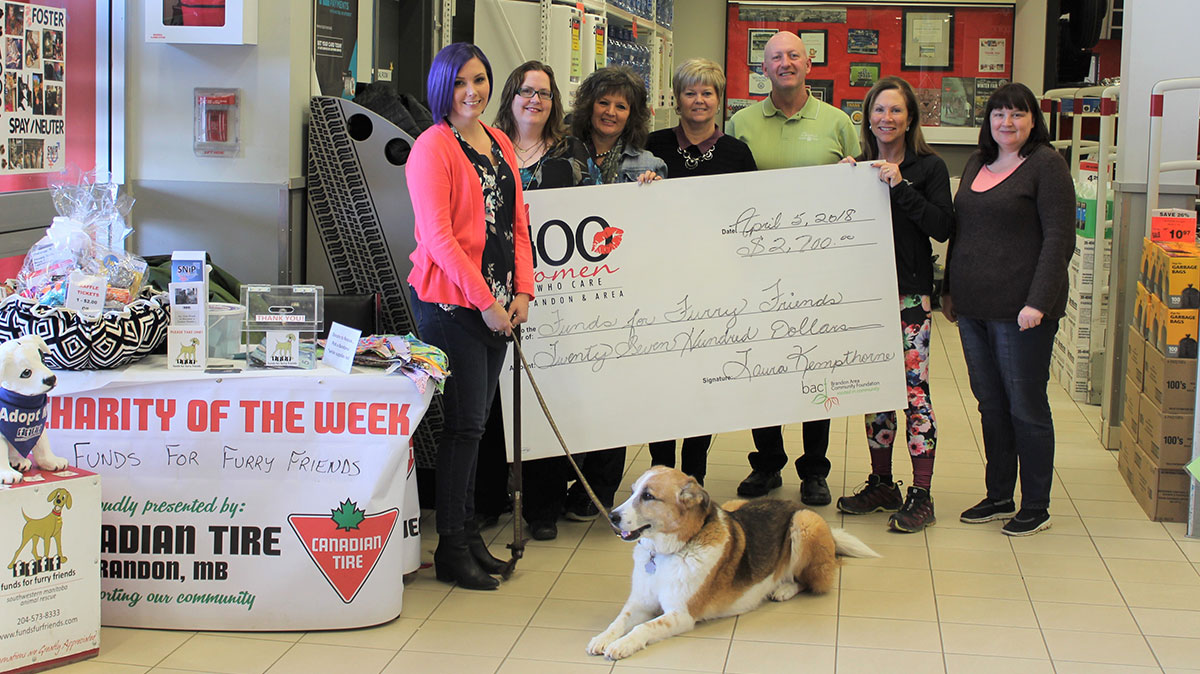 Since our start in May 2016, 100 Women Who Care Brandon & Area has supported many fine and worthy registered charities. Thank you to all of our members for putting forward their favourite charities for consideration. We have all learned so much about the wonderful programs here in our local area.
ORGANIZATION
AMOUNT
Crohn's & Colitis
$3,200.00
Women's Resource Centre
$3,850.00
Helping Hands
$4,000.00
Special Olympics, Manitoba
$4,100.00
Westman Aphasia Inc.
$2,900.00
Project Linus
$2,950.00
St. John's Ambulance Dog Therapy Program
$3,200.00
Rapid City First Responders
$3,200.00
Funds for Furry Friends
$2,700.00
Brandon District Chapter of Learning Disabilities
$2,850.00
Camp Bridges
$3,200.00
The Counselling Centre for Hope and Healing
$3,250.00
Brandon's Food for Thought
$2,000.00
Westman Immigrant Services "Women Wellness Program"
$2,150.00
Adult and Teen Challenge
$2,200.00
STARS
Air Ambulance MB
$2,200.00