Due to the new Covid-19 restrictions in place, please call our office to make an appointment.  The Brandon Area Community Foundation (BACF) will require visitors to wear a face mask before entering the BACF office.  These restrictions will be in until further notice.
*The Foundation's office is not accepting any outside visitors at this time.*
---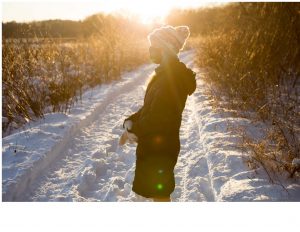 Brandon Area Community Foundation
takes partin a new Healthy Communities Initiative 
COVID-19 has seriously impacted our access and use of public spaces which are the glue to our communities. They are a big part of what makes communities safe, vibrant and connected.
The Healthy Communities Initiative is a $31 million investment from the Government of Canada to support communities as they create and adapt public spaces to respond to the new realities of COVID-19.  We are proud to be working with Community Foundations of Canada (CFC) and the Government of Canada  and other community foundations in Manitoba to provide $1 million of funding to support organizations who are showing creativity and resourcefulness in creating solutions that enable people to connect and access public spaces safely while still respecting public health measures.
Application Process 
Organizations can apply to the Healthy Communities Initiative starting February 9, 2021, at 1:00 PM EST through March 9, 2021, at 5:00 PM PST.
Visit canadahealthycommunitiesinitiative.ca to find out more about how to apply, explore resources for applicants and sign up for community mobilization sessions.
The Brandon Area Community Foundation was established by an Act of Incorporation in 1965 and is currently a member of the Community Foundations of Canada, the national network for community foundations in Canada. The Foundation invests the contributions it receives in a perpetual endowment fund and uses the income earned to make grants to a wide range of charitable groups–grants that benefit our local communities in Southwestern Manitoba.
Bringing people and causes together
With the restrictions in place due to COVID-19, 100 Women Who Care will not be able to meet in 2020.
100 Women Who Care is a group of women who share a common desire to give back and inspire local philanthropy in their community. Funds raised will go to support the Women's Endowment Fund held at Brandon Area Community Foundation and supports CRA Charitable Organizations in our Westman Area. 100 Women Who Care recently awarded Adult Teen Challenge $2,200.00! This generous donation will help this wonderful program to continue doing wonderful work for our community. Congratulations!