Smile Cookie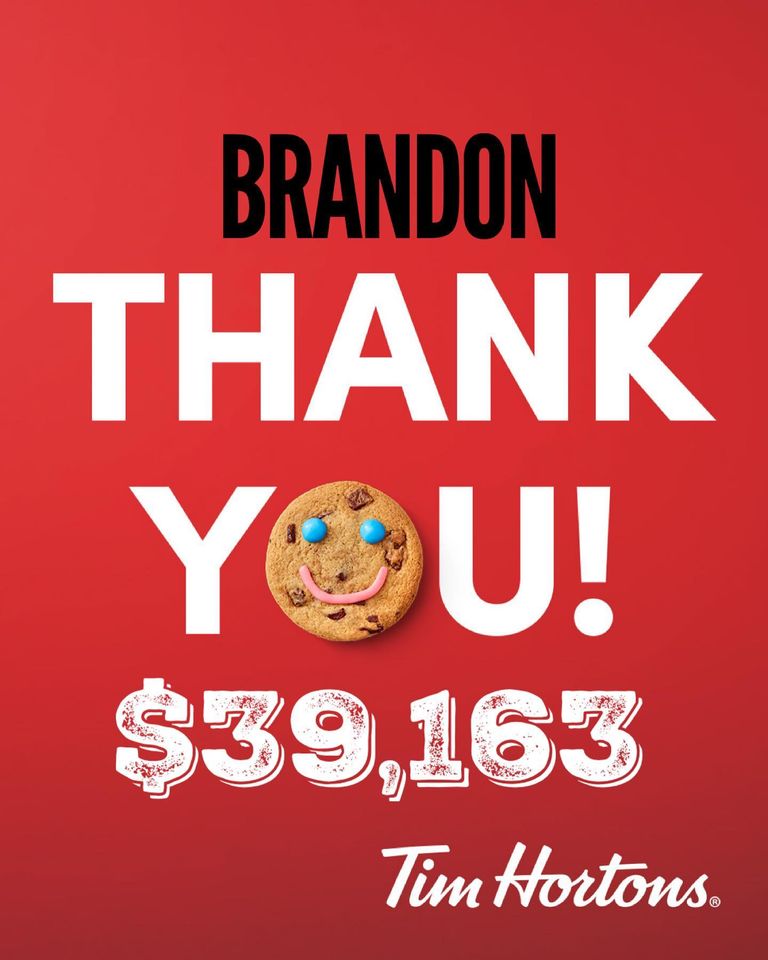 In Memory of Harvey Bullee

Harvey Bullee lived every day of his 91 years fully, and it was a very happy life. Harvey was a very successful Brandon area business man. He started H. Bullee & Sons Spring Service in 1958.  You can read his full obituary, click here.  If you would like to make a donation in memory of Harvey Bullee, click here.
* You will be redirected to CanadaHelps.org to process your donation.
---

2020 Annual Report Now Available
Read about what the Brandon Area Community Foundation has done in 2020, click here!
---
---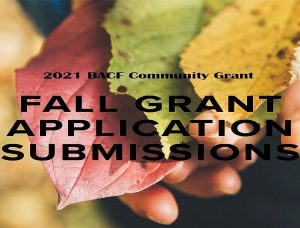 Now Accepting 2021 Community Grant Applications!
Online grant portal is now open.  Please
click here
for eligibility.
Brandon Area Community Foundation's grants support community initiatives for registered charitable organizations.
---

Over $1 million in community funding granted by the
Brandon Area Community Foundation in 2020.
Despite the challenges of 2020 the Brandon Area Community Foundation granted a record breaking $1,052,065 throughout the year. The foundation supports all aspects of life in Brandon and southwestern Manitoba making grants to a wide variety of worthy causes.
Laura Kempthorne, Executive Director BACF said "The annual grants provided by our funds and donors, have hopefully given our local charities room to breathe a little easier during this challenging time.  2020 was also the foundation's 55th anniversary and although the year didn't go as planned, BACF was able to provide more than $1 million in grants. This is a huge milestone for the foundation."
The Brandon Area Community Foundation has given support to a number of projects across Southwestern Manitoba. These grants covered areas of arts & culture, environment, education, health & wellness and community activities throughout the Westman region.
The grants provided by BACF are possible thanks to generous gifts from local donors from all walks of life. Community foundations pool and endow (permanently invest) all gifts and the income earned supports a variety of projects within the foundation's catchment area. The original contributions are never spent, ensuring a lasting legacy for donors and a permanent source of support for the community.
For a full listing of all grants distributed, 2020 Grants
---
---
New Fund Holders
Milne and Lischka Family Leader Legacy Fund
Brad & Carla Milne feel that they have been fortunate to live and work with some individuals who exemplified exceptional community leadership: People who recognized the importance of volunteerism through leadership and a calling to help others.
Carla's father David Lischka was a cattle producer whose passion was in the agriculture industry where he volunteered in the local 4-H Beef Club, the Southwest Feeder Association and the local Vet Clinic. A true ambassador in his field. Mr. Lischka was a most talented, humble, and caring man. He raised his children and grandchildren to believe they could do anything they put their minds to.  He taught his family that they all have a responsibility to contribute to their communities and help their neighbors.    read more
---
We celebrate Manitoba Day this year by building for the future and sharing our funding for two projects!  Through the support of Build 150 presented by @richardsoninternational and @manitoba150, Brandon Area Community Foundation is proud to bring these legacy projects to life!  Build 150 provided matching funds for 240 projects across the province, including our very own Keystone Agricultural & Recreational Centre and Westman Dreams for Kids.
We celebrate Manitoba Day this year by building for the future!  We are so excited to announce the 240 legacy projects across the province made possible with 2.5 million in funding through BUILD150 with support from and Manitoba's 55 community foundations.
See the full listing of the legacy projects at manitoba150.com.
---
The Brandon Area Community Foundation was established by an Act of Incorporation in 1965 and is currently a member of the Community Foundations of Canada, the national network for community foundations in Canada. The Foundation invests the contributions it receives in a perpetual endowment fund and uses the income earned to make grants to a wide range of charitable groups–grants that benefit our local communities in Southwestern Manitoba.