$565,720.00 was granted in 2018 by the Brandon Area Community Foundation to a variety of community projects and organizations in Brandon and Southwestern Manitoba. Click here to view our grants.
is available online from May 1st, 2019 to September 30th, 2019
Deadline for submission 4:00 P.M. September 30th

Brandon Area Community Foundation
AGM 2018: Looking back on an eventful year 

The Brandon Area Community Foundation's Youth in Philanthropy Students awarded grants totaling $10,000 to 21 local charities at the
ir annual "YIP" grants

evening held at Crocus Plain High School on Tuesday, May 7th.   For more information about Youth in Philanthropy,

click here

.
The Brandon Area Community Foundation was established by an Act of Incorporation in 1965 and is currently a member of the Community Foundations of Canada, the national network for community foundations in Canada. The Foundation invests the contributions it receives in a perpetual endowment fund and uses the income earned to make grants to a wide range of charitable groups–grants that benefit our local communities in Southwestern Manitoba.
Bringing people and causes together
100 Women Who Care
100 Women Who Care is a group of women who share a common desire to give back and inspire local philanthropy in their community. Funds raised will go to support the Women's Endowment Fund held at Brandon Area Community Foundation and supports CRA Charitable Organizations in our Westman Area. 100 Women Who Care recently awarded Funds for Furry Friends $2700.00! This generous donation will help this wonderful program to continue doing wonderful work for our community. Congratulations!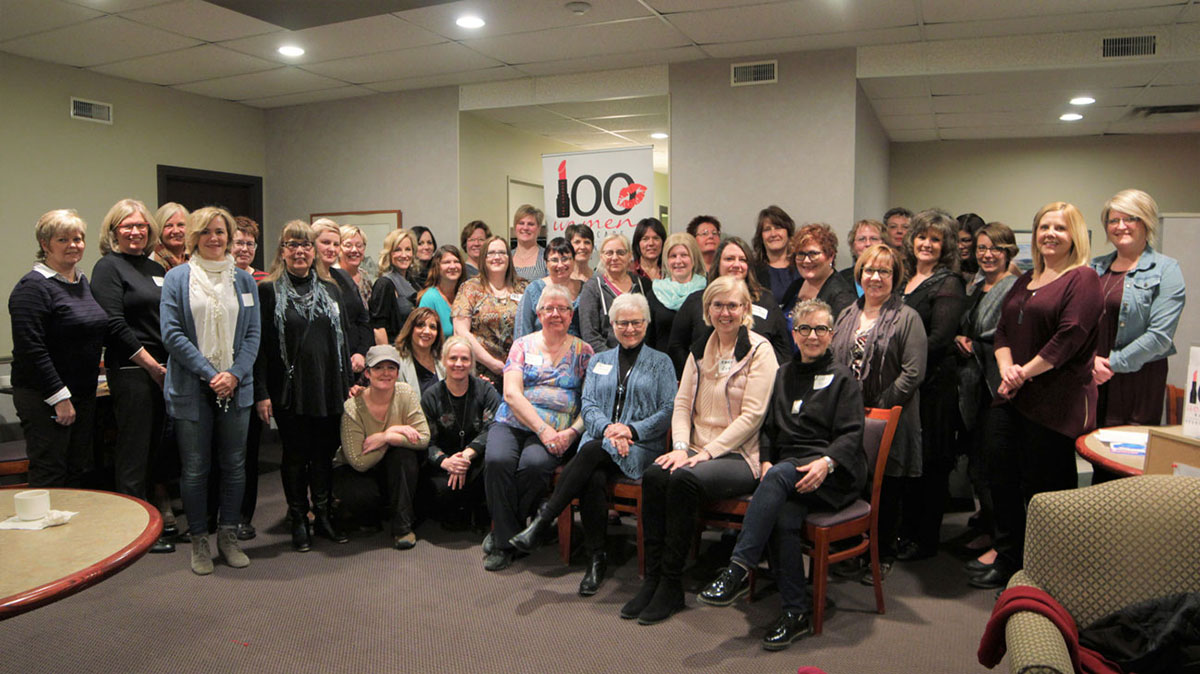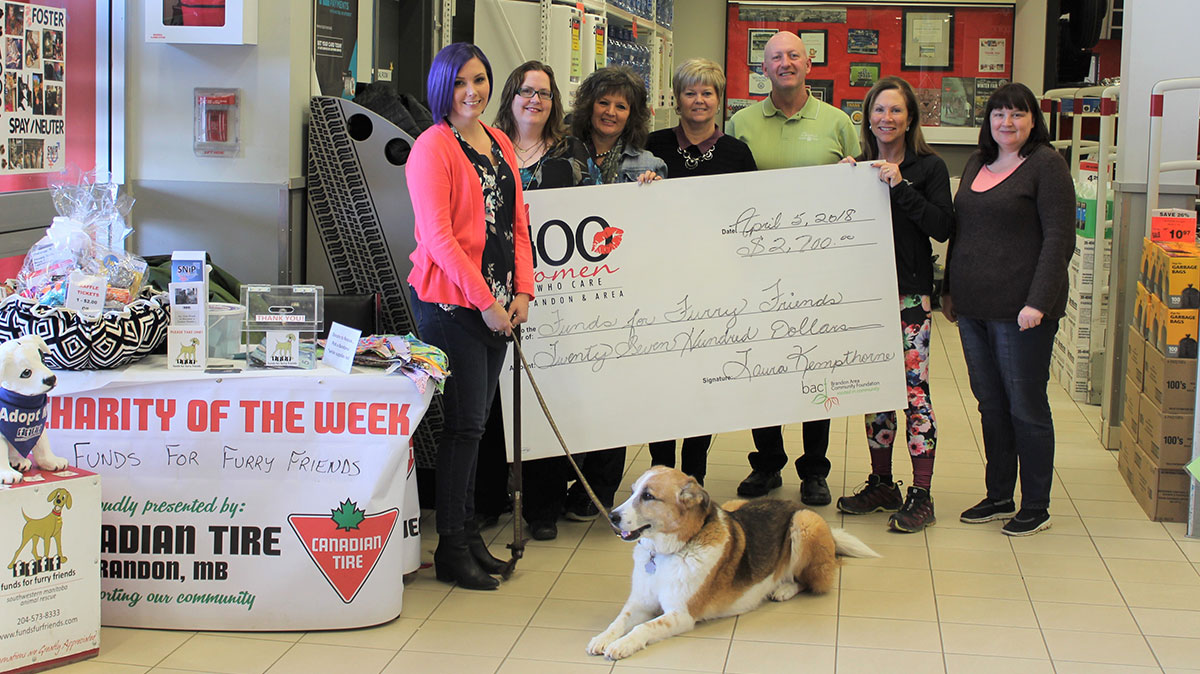 Funds for Furry Friends
Funds For Furry Friends is a registered charity with a mission to save the lives of homeless/unwanted cats and dogs in the Westman and surrounding area through our programs. We believe every pet, whether young or old, social or shy, in good health or poor deserves a good life. Every animal we bring into our program is provided with the medical care, support and love necessary to thrive. With this generous donation from the 100 Women Who Care program, we will easily be able to continue doing what we love to do, give every pet a chance at a great life.