---
Canada Healthy Communities Initiative
Brandon Area Community Foundation together with Community Foundations of Canada supports this opportunity for applicants for a Round 2 of funding by ensuring this information is provided to all interested. Please go to the Community Foundations of Canada website www.communityfoundations.ca to apply.
The Healthy Communities Initiative is a $31 million investment from the Government of Canada to transform public spaces in response to COVID-19.
Public spaces are the glue to our communities: they enable a feeling of belonging, of social cohesion and encourage our sense of collective identity. COVID-19 has seriously constrained our access and use of these spaces in communities across Canada.
The Healthy Communities Initiative will provide funding to a broad range of organizations, including local governments, charities, Indigenous communities and non-profits, for projects, programming and services that help communities :
*create safe and vibrant public spaces
*improve mobility options
*provide innovative digital solutions
The application portal opened for Round 2 on May 14, 2021, at 9:00 AM AST. Applications must be submitted by June 25, 2021, at 5:00 PM PST. Applicants who did not receive funding in round one may re-apply to round two but will not be guaranteed funding. Review committees will start meeting on July 23rd, 2021 and all applicants will receive results by September 16th, 2021, at the latest.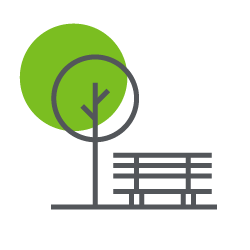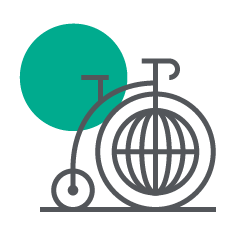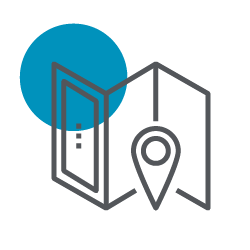 ---
We celebrate Manitoba Day this year by building for the future and sharing our funding for two projects!  Through the support of Build 150 presented by @richardsoninternational and @manitoba150, Brandon Area Community Foundation is proud to bring these legacy projects to life!  Build 150 provided matching funds for 240 projects across the province, including our very own Keystone Agricultural & Recreational Centre and Westman Dreams for Kids.
We celebrate Manitoba Day this year by building for the future!  We are so excited to announce the 240 legacy projects across the province made possible with 2.5 million in funding through BUILD150 with support from and Manitoba's 55 community foundations.
See the full listing of the legacy projects at manitoba150.com.
---

Over $1 million in community funding granted by the
Brandon Area Community Foundation in 2020.
Despite the challenges of 2020 the Brandon Area Community Foundation granted a record breaking $1,052,065 throughout the year. The foundation supports all aspects of life in Brandon and southwestern Manitoba making grants to a wide variety of worthy causes.
Laura Kempthorne, Executive Director BACF said "The annual grants provided by our funds and donors, have hopefully given our local charities room to breathe a little easier during this challenging time.  2020 was also the foundation's 55th anniversary and although the year didn't go as planned, BACF was able to provide more than $1 million in grants. This is a huge milestone for the foundation."
The Brandon Area Community Foundation has given support to a number of projects across Southwestern Manitoba. These grants covered areas of arts & culture, environment, education, health & wellness and community activities throughout the Westman region.
The grants provided by BACF are possible thanks to generous gifts from local donors from all walks of life. Community foundations pool and endow (permanently invest) all gifts and the income earned supports a variety of projects within the foundation's catchment area. The original contributions are never spent, ensuring a lasting legacy for donors and a permanent source of support for the community.
For a full listing of all grants distributed, 2020 Grants
---
The Brandon Area Community Foundation was established by an Act of Incorporation in 1965 and is currently a member of the Community Foundations of Canada, the national network for community foundations in Canada. The Foundation invests the contributions it receives in a perpetual endowment fund and uses the income earned to make grants to a wide range of charitable groups–grants that benefit our local communities in Southwestern Manitoba.