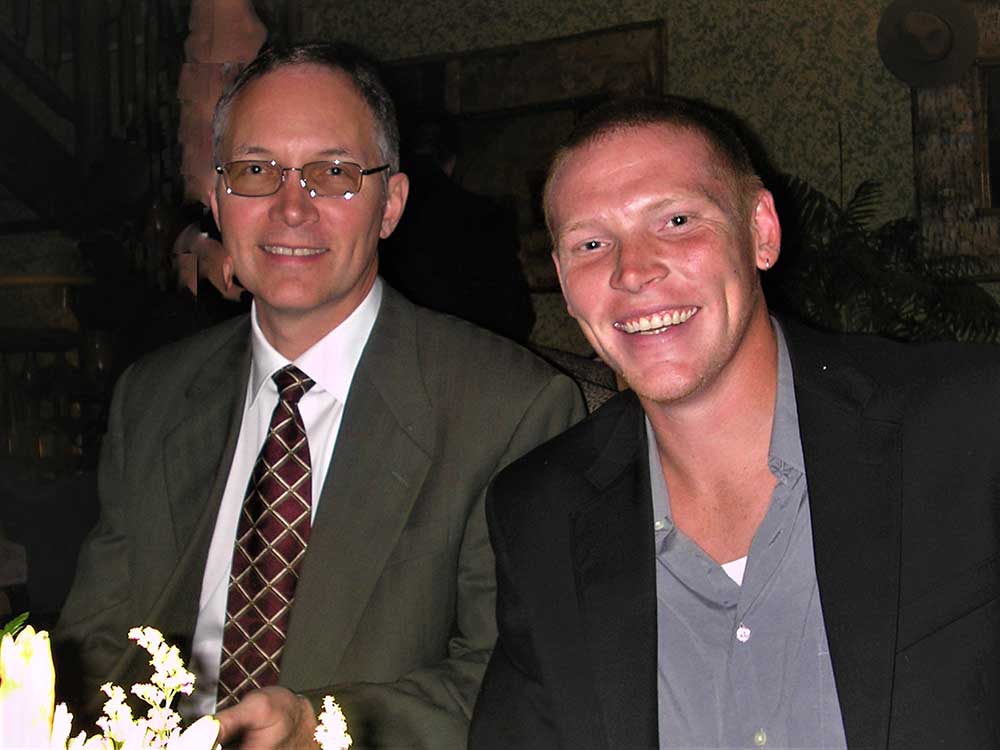 Celebrating a Loved One Through a Gift to the Foundation
Brian and Jill Hannah-Kayes have created an endowment fund with the Brandon Area Community Foundation (BACF) for the purpose of supporting emerging artists through the Community Gallery at the Art Gallery of Southwestern Manitoba. This support will honour the memory of their son Jordan, who passed away in 2018. Jordan's parents remember him as a talented amateur artist, with a gifted eye for colour.  While he had many struggles in his life, his artwork brought joy to those with whom he shared it. 

Brian and Jill both worked in service of the people of Brandon in their professional lives: Jill as a registered social worker, and Brian as an Occupational Health and Safety Professional and Emergency Manager for the City of Brandon. They are both members of the Wheat City Lions Club.
Jordan is also remembered by his two children, Valkyrie and Ronin, and their mother Jessi of Brandon, his mother Kate of Mexico, as well as siblings Daniel of Calgary and Ryan (with wife Krista and two daughters) of Whitehorse.
Jordan loved Brandon—he often made time to put paint to canvas. It is the hope of the Kayes Family that this endowment fund will help to equalize access to professional arts institutions and the support they can provide, as well as demystify the transition from art-making to art-sharing. For many emerging artists, it is the imagining of their work on public display that is the greatest barrier. Supporting and expanding the potential of the AGSM's Community Gallery—a space by and for the citizens of Brandon—the Kayes Family Endowment Fund will help nurture the creative spirit in all of us.