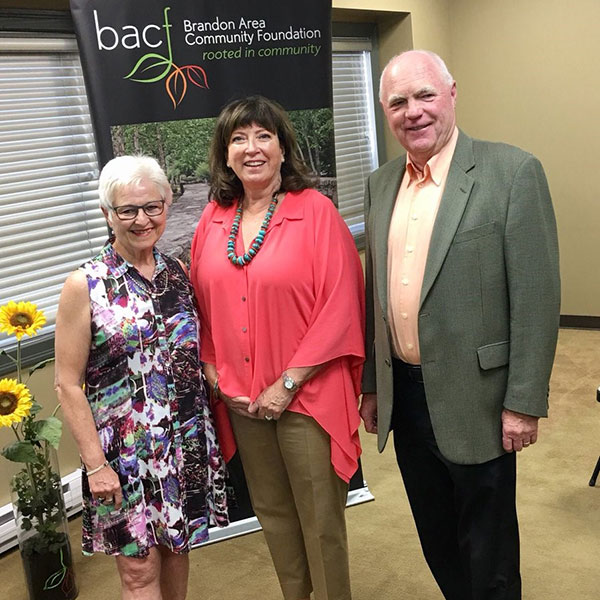 The Brandon Area Community Foundation (BACF) have received a second gift of $1 million of personal shares in Cando Rail Services from Gord and Diane Peters for granting throughout Westman. Photo: Bev Cumming, Chair and Gord and Diane Peters.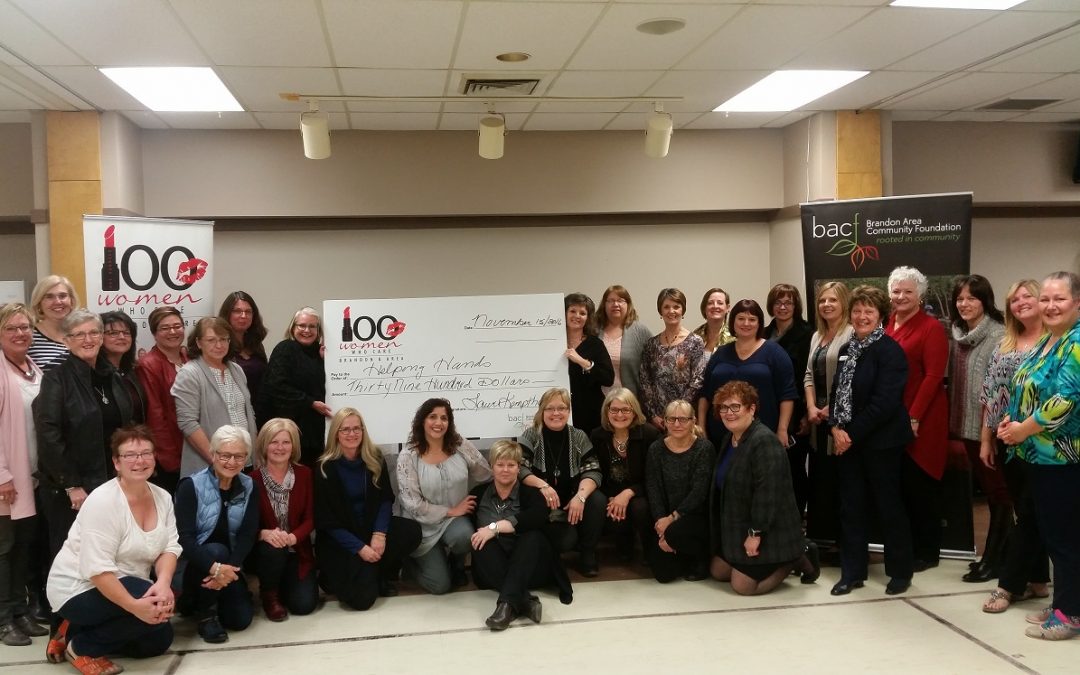 What if YOU could be part of a group of women that raises $5,000 for charities in your community… in 1 hour? We do this 4 times a year! This group is open to all women – the more women who get involved, the greater our impact will be!
You as one of the 100 Women Who Care, can again help Make a Difference.
We are still welcoming new members. Our goal is to have 100 women registered, a $5,000 donation to be award at each meeting = $10,000 impact to non-profit organizations in our community.